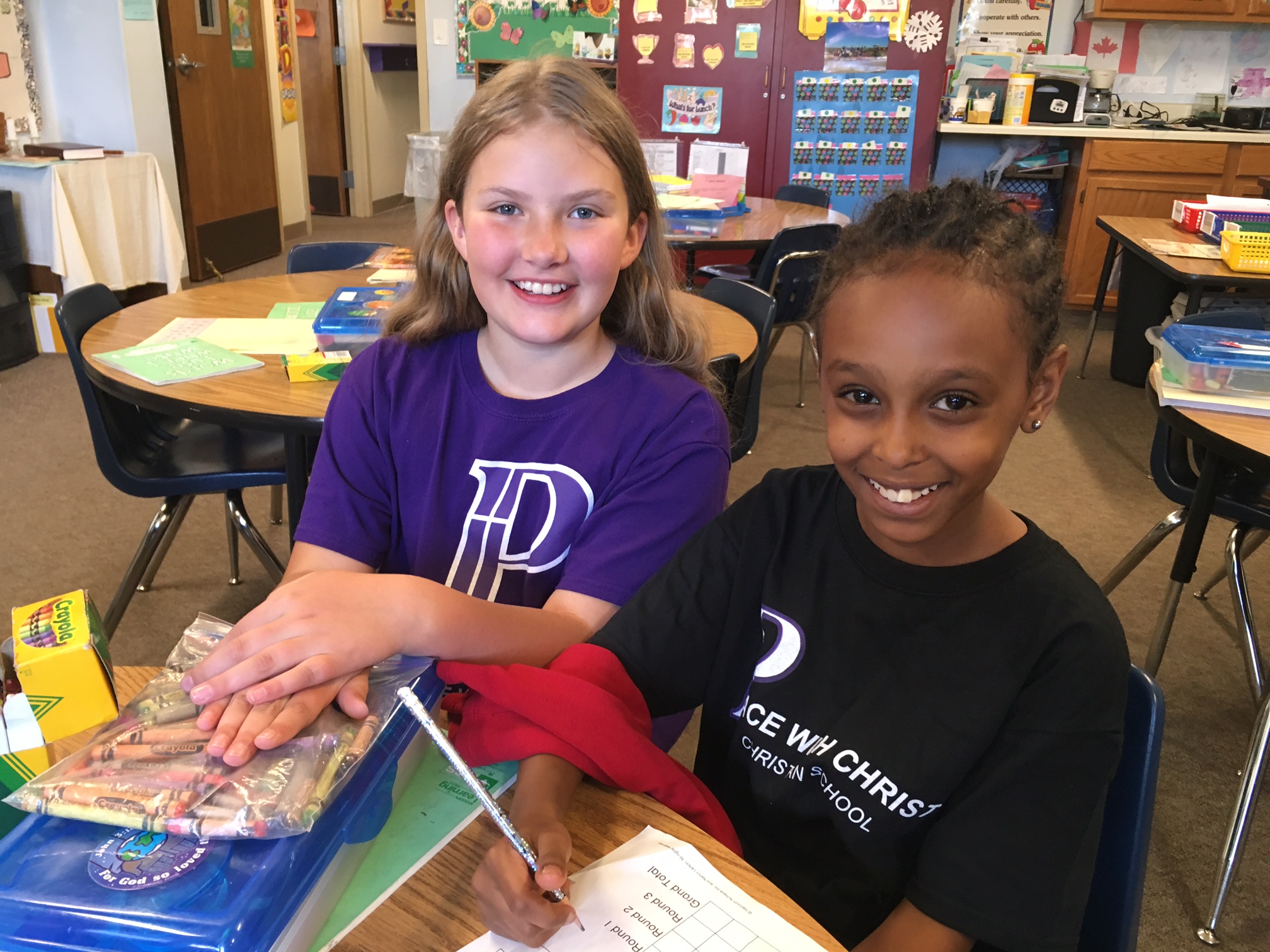 Every Student Matters...Every Moment Counts
---


VISIT US TODAY!
Discover the benefits for you and your child at
Peace With Christ Christian School.
Tour the campus, meet with staff and students.
Experience everything that makes our school the faith-based family that nurtures successful students with skills needed to serve our 21st Century world.
---


As an aunt (guardian), I enrolled my niece in PWCCS for her 6th grade year. Over the past 3 years I have watched her grow, spiritually and academically. Tristin has received love and nurturing from the PWCCS staff. Both her grades and compassion have shown me that I made the right decision. PWCCS has given her confidence and the tools to succeed in high school.
–Lisa DeVries


As a father, I am so grateful to have all three of my kids in a high-quality school that also makes serving our Savior, Jesus Christ, part of their daily lives. My older kids are also involved in school sponsored sports teams--keeping them active and building community--and it's a great way to get to know other families.
–Derek, parent of Kindergartener, 3rd, and 5th

graders